Hey Singapore, we made world news again!
In the latest episode of Asia's Next Top Model S4, Subaru Executive and Guest Judge, Mr. Glenn Tan, lambasted a contestant for rolling her eyes at him while he was giving a brief.
"What? He showed his briefs and went VIRAL?"
No. Briefing… you see, he was upset with a contestant, Miss South Korea, Kim Sang-in, 23, because he noticed she was rolling her eyes as he spoke, while giving them a briefing to the photo shoot and what it entails… He was so upset, he later ambushed her, attacked her, scolded her told her off at judging.
Said contestant, Kim Sang-in, all class, immediately offered up a short explanation and a graceful apology, "the Korean way" she says, a traditional Korean bow.
WATCH THE CLIP: The clip of him has drawn a truckload of angry reactions from fans. >1,000 reactions and counting.
Did he say the f-word?
We don't know. It was censored. Could have been "fish", "fire", "fries" okay.
Here's some global coverage of this fiasco.
Sam Gollestani, the show's executive producer, said the incident highlighted the "emotions and tensions that occur during the competition… Glenn provides the perspective of a client when choosing a model to front campaigns for products… This scene is reflective of what considerations go into making these decisions when working in the fashion and modelling industry."
To that we say: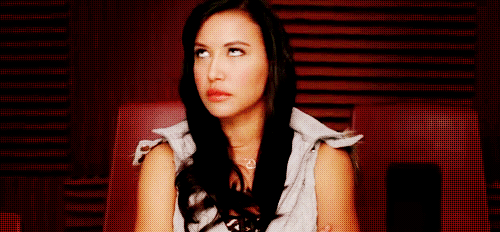 Cherry Mae Galiza, a viewer from the Philippines, wrote on Facebook it was the show's "worst cycle ever", saying Mr Tan had been "very unprofessional".
"Just because he is a sponsor does not mean he can yell at a girl like that," said Lucas Tai in Malaysia.
"All the judges should be ashamed of themselves, for allowing a man like Glenn think that he can treat young models in that way and get away with it…" says another netizen, who adds "I say strip Subaru of their sponsorship and ban Glenn from ever returning to the show."
Why Do You Call Glenn Tan "Ah Seng"? Are you guys close? 
Oh, hell no. If you cannot already tell, he's pretty famous, you gotta know who the f he is…
Fun Fact Friday:- It is because he IS the voice of "Ah Seng", the singlish-speaking person on all the Subaru radio commercials. Still don't recall? How about now…
*pinches nose, evokes falsetto*
"KEEEELER WAAAALE"
In the meantime, we await Subaru's official comment – seems the BBC asked them for one.
***